Management Team
Since 1994 we have been undertaking market and social research projects for many multi-national clients. We turn the information gathered into knowledge to help form the basis for evolution.
CEO/FOUNDER
Nguyen Duy Trung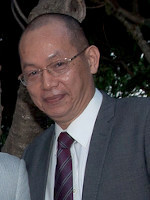 IT / Data Management & Programming
Our Technical Advisor
RESEARCH DIRECTOR
Tran Thi Tuong Van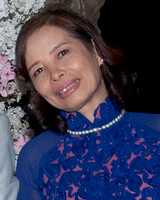 Project Management
Quality Control

VICE DIRECTOR
Tran Lien Phuong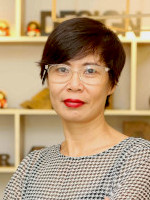 Strategic Advisor
Researcher

Nguyen Duy Trung
CEO/ Founder
More than 20 years of experience in fieldwork and project management. An expert in sampling frame.
Set out rigorous adaptive framework for AMCO Vietnam in the past 20 years.
Excelled in combining meticulous scientist approach to data collection and fieldwork management for all projects at AMCO.
Language: Vietnamese, English, and Russian.
Tran Thi Tuong Van
Research Director
More than 20 years industry experience. Known for strict fieldwork process.
Trained on both Qualitative and Quantitative research field work management and Data Collection Methodologies.
Experienced in fieldwork supervision & training, project management, Moderation for many types of projects from consumer product tests to usage and attitude studies, communication test across various sectors such as healthcare, finance & banking, telecom & IT services, media, B2B, educational and social studies.
Language: Vietnamese, English, and Russian.
Tran Lien Phuong
Vice Director
A well-known moderator and one of the most senior research practitioners in the industry with more than 25 years of experience.
An expert on Brand Strategy & Communication, Insight Mining and Crafting to help generate ideas and develop concepts for products and/or communication.
A certified Neuro Linguistics Programming (NLP) Specialist.
Speaker at many local and international seminars about consumers insight, brand building and communication.
Insights. Ideas. Inspiration.
Take your marketing further with AMCO Research. Think with AMCO!